Do you want to know what beer does Anheuser Busch make? This is for you. When it comes to beer, Anheuser Busch has been a leading name for over a century! This historic American company has been making beers since 1852 and has gained a reputable name in the industry since then. Today, the brand has a wide range of beers under its umbrella that appeals to different tastes and preferences.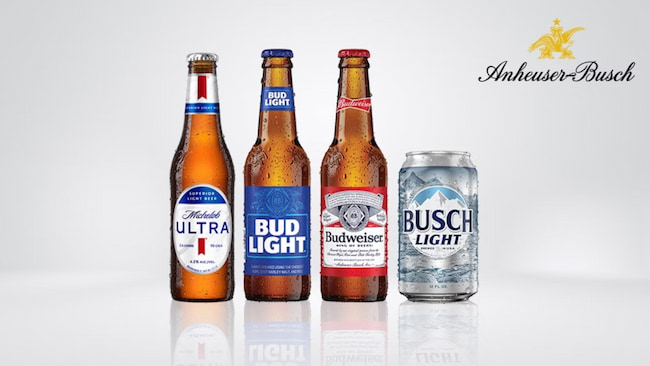 Whether you're a fan of hoppy IPAs or light, crisp lagers, Anheuser Busch has something for everyone. In this blog post, we'll give you a rundown of what beer does Anheuser Busch make and all the different types of beer made by Anheuser Busch, so you can explore and try something new.
What Beer Does Anheuser Busch Make?
Anheuser Busch is one of the largest beer producers in the world and has a variety of beers under its belt. Anheuser Busch produces some of the most popular beers in the world and has something for every taste. Whether you're looking for a light lager or an IPA, Anheuser Busch will have you covered. So grab a beer and start exploring their wide range of brews!
So, what beer does Anheuser Busch make? Some of their most popular brews include Bass Pale Ale, Bud Light, Busch Beer, Landshark Lager, Michelob, Michelob Ultra, Natural Light, and Shock Top. Each beer is unique and has its own flavor profile that will satisfy different palates.
Budweiser and Bud Light
Budweiser is, without a doubt, one of the most well-known beers in the world. Brewed since the 1800s, this golden lager is popular for its crisp flavor, and it has become synonymous with American culture.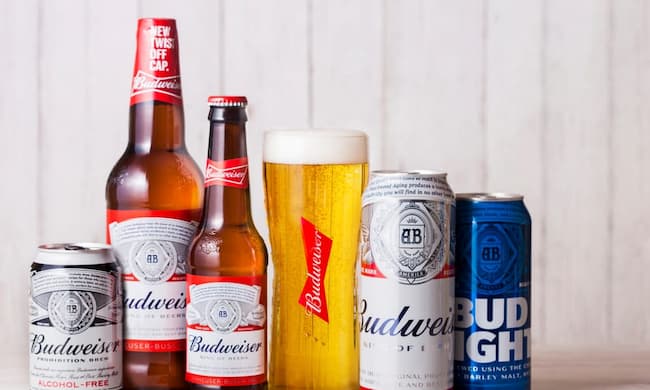 But it's not only Budweiser that's famous across the globe; Bud Light is also a fan favorite, known for its light and refreshing taste. Both these beers are brewed using rice and barley malt for their distinct taste and are best enjoyed cold.
Bass Pale Ale
Bass Pale Ale is a classic English-style ale that has been brewed since the 1700s. This golden amber-colored beer has a malty, slightly sweet flavor with hints of caramel and pine. Its finish is smooth and dry and perfect for those who want to enjoy their beer without too much bitterness.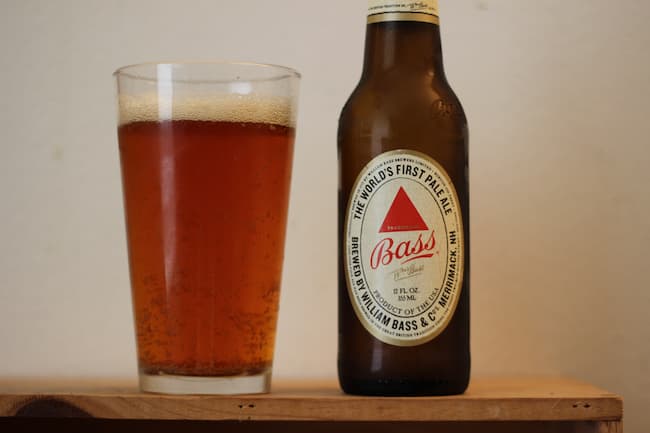 Michelob/Michelob Ultra
If you're conscious about counting your carbs and calories, Michelob Ultra should be your go-to beer. Brewed with minimal carbs and calories, this low-calorie lager has become increasingly popular among fitness enthusiasts who want to enjoy their beer without compromising on their health goals. It has a light and refreshing taste and is perfect for those who prefer milder beers.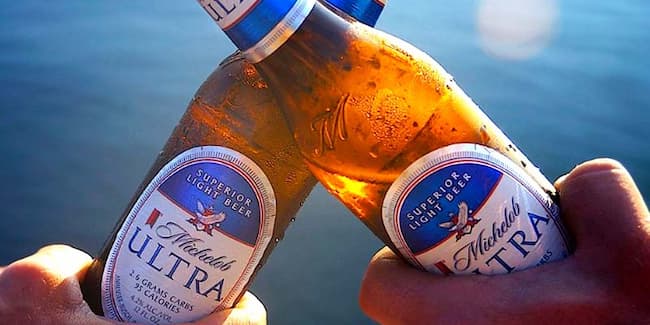 Shock Top Belgian White
For those who prefer a fruity and zesty beer, Shock Top Belgian White is a must-try. This beer is brewed in the traditional Belgian style, and it has a smooth texture with hints of orange, coriander, and other spices. It's a perfect beer for brunch, picnics, and other outdoor events.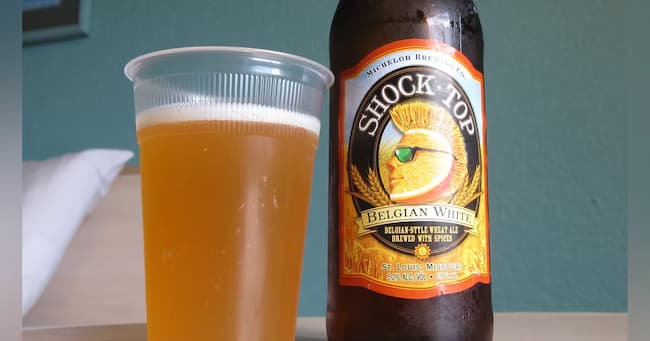 Stella Artois
Stella Artois is a Belgium pilsner that's been around since the 14th century. Over the years, it has maintained its distinct taste and has become a household name. It's brewed using the finest hops, barley, and maize, and the three-month brewing process gives it a distinct flavor. It has a light, crisp, and refreshing taste with hints of malt and hops.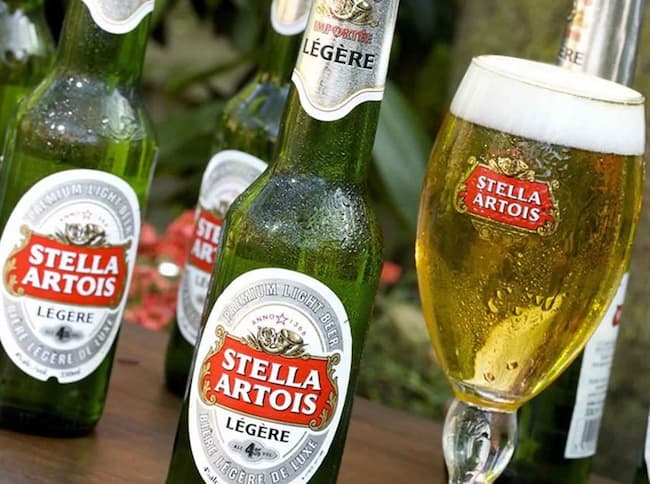 Landshark Lager
If you're looking for a beer that's not too bitter, Landshark Lager is the perfect pick. This light lager has a smooth and crisp flavor with hints of citrus and hops. It's best enjoyed chilled on a hot summer day or after an intense workout session.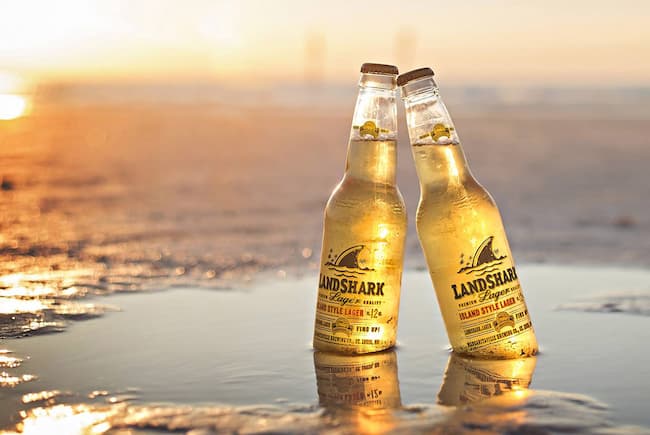 Goose Island IPA
For those who prefer hoppy beers, the Goose Island IPA won't disappoint. This beer has a strong hoppy flavor with a smooth and crisp finish. It's brewed using four types of hops and two types of malt, which gives it a complex flavor profile. If you're looking for a beer that packs a punch of hops, Goose Island IPA is the way to go.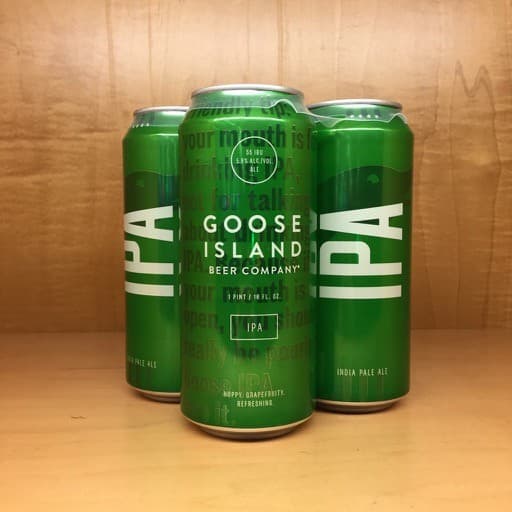 What All Beer Does Anheuser Busch Make?
These are all the beer brands that are under the Anheuser Busch company. If you are ever curious to know what beer does Anheuser Busch make, just go through this list and check if your favorite beer brands belong to this family or not.
Budweiser Family
Budweiser
Bud Light
Budweiser Select

Budweiser American Ale

Bud Dry
Bud Ice

Bud Ice Light

Budweiser Brewmaster's Private Reserve

Bud Light Lime

Budweiser & Clamato Chelada

Bud Light & Clamato Chelada

Bud Extra
Michelob Family
Michelob

Michelob Light

Michelob Honey Lager

Michelob AmberBock

Michelob Golden Draft

Michelob Golden Draft Light

Michelob Bavarian Wheat

Michelob Porter

Michelob Pale Ale

Michelob Dunkel Weisse
Ultra Family
Michelob Ultra

Michelob Ultra Amber

Michelob Ultra Lime Cactus

Michelob Ultra Pomegranate Raspberry

Michelob Ultra Tuscan Orange Grapefruit
Busch Family
Busch

Busch Light

Busch Ice
The Natural Family
Natural Light

Natural Ice
Specialty Brews
Bud Extra

Bare Knuckle Stout

Anheuser World Lager

 (discontinued)

ZiegenBock

Ascent 54

 (Colorado only)

Redbridge

 (gluten-free)
Rolling Rock

Landshark Lager

Shock Top

Skipjack Amber Lager

 (Mid Atlantic Only)

Wild Blue
Seasonal Beers
Sun Dog

 (spring)

Beach Bum Blonde Ale

 (summer)

Jack's Pumpkin Spice Ale

 (fall)

Winter's Bourbon Cask Ale

 (winter)
Non-alcoholic
O'Doul's

O'Doul's Amber

Busch NA

Budweiser NA

 (Saudi Arabian Market)

Budweiser NA Green Apple

 (Saudi Arabian Market)
Specialty Organic Beers
Stone Mill Pale Ale

Wild Hop Lager
Malt Liquors
Hurricane Malt Liquor

Hurricane Ice

King Cobra
Anheuser-Busch Minority Holdings
Red Hook Brewing

Widmer Bros. Brewing
Anheuser-Busch Distribution with Craft Brewers
Goose Island Beer Co.

Kona Brewing Co.

Ray Hill American Pilsner

Starr Hill Brewing

Fordham Brewing

Dominion Brewing
Anheuser-Busch Imports and Distributions
Harbin Lager

Tiger Beer

Kirin

Bass Ale

Boddingtons
Beck's
Hoegaarden
Leffe
Stella Artois

Löwenbräu

Tennent's Ale

Budvar Czechvar
More Articles To See
Conclusion
Now you know what beer does Anheuser Busch make. Anheuser Busch has been a part of American beer culture for over a century, and it continues to innovate and experiment to cater to changing tastes and preferences. Whether you're a casual beer drinker or a beer enthusiast, Anheuser Busch has a beer that's just right for you. Hope you like this information. Visit Chill Beer for more interesting and useful information related to your favorite beer brands.